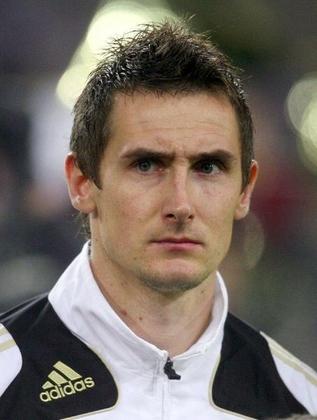 His full name is Mirosław Marian Kloze.
Klose is a German striker of Bayern Munich in the Bundesliga and currently in the 2010 World Cup.
His goal-to-game ratio in international matches is the highest in the German League.
With scoring 5 goals, he was the top scorer at the 2006 World Cup in Germany and received the Golden Boot award for that.
In SA World Cup 2010 , he scored 4 goals....
Total score 9.07 !!!